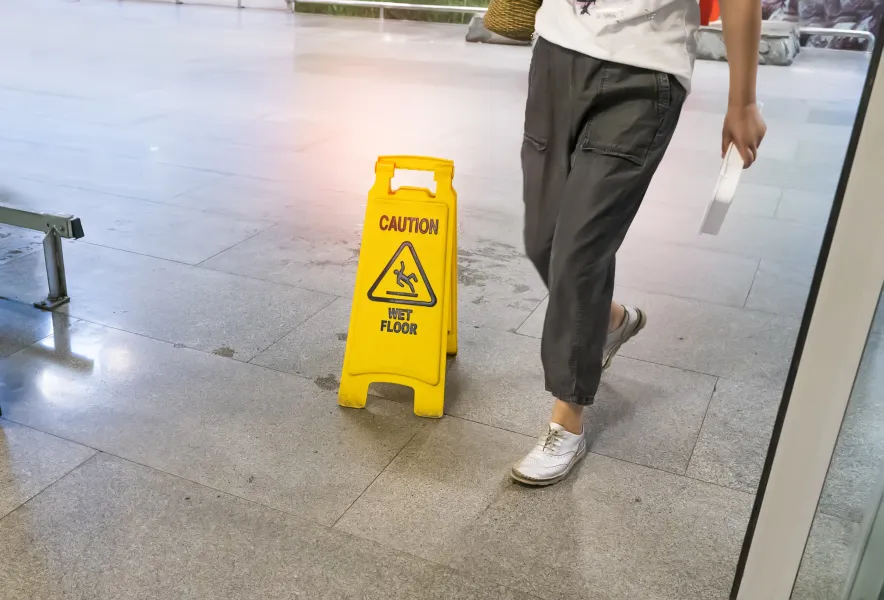 Georgia Workers' Compensation Attorneys
Since starting the practice in 1991, our team of professionals has handled hundreds of Workers' Compensation cases. Helping our clients who are suffering the effects of a life-changing accident or injury navigate the complex legal system to get the best results possible is what we do. While we cannot list every case we've worked on, the following summaries will give you an idea of the different kinds of accident and injury claims we have represented.

Case #1 – Neck Injury

$45k settlement
Our client was an Inventory Stocker who was required to reach up above her head to restock shelves. She had a pre-existing neck injury that had resulted in a neck fusion. One day at work while she was reaching up to restock supplies, she felt a sudden and constant pain in her neck. Physical therapy only aggravated the pain, making it necessary for her to undergo pain management. After three years of going it on her own, this client finally came to us. Of course, we wish she had come to us sooner as she had taken many missteps in attempting to settle her claim. But despite her delay in seeking counsel and the missteps she had made, Mr. Alexander was able to settle the case for $45,000.

Case #2 – Slip and Fall
$55k settlement
A recycling facility laborer was fixing an overhead water line when he slipped and fell injuring his right knee. He suffered a complete tear of the medial meniscus and underwent surgery to repair it. Mr. Alexander was able to obtain a settlement through mediation for $55,000.

Case #3 - RSD
$35k settlement + $228k in medical benefits
Victor Alexander represented a healthcare worker who fell at work breaking her right foot and ankle. She subsequently developed Reflex Sympathetic Dystrophy (RSD) also called Complex Regional Pain Syndrome. This condition required aggressive pain management. Mr. Alexander won a decision that our client's injury was catastrophic and successfully settled the case through mediation for $350,000 in addition to a $228,000 Medicare set aside for medical benefits based on our client's life expectancy.

Case #4 – Back Injury
$80k settlement + $7k in Medicare
The Director of Facilities for a large university sustained a back injury moving sports equipment weighing more than 2,200 pounds, aggravating a back injury that had occurred two years before. When physical therapy, epidurals for pain and surgery failed to relieve his back pain, he was referred to pain management. Mr. Alexander settled the case for $80,000 plus a Medicare set aside of $7,294.

Case #5 – Neck, Back and Shoulder Injury

$120k settlement + $90k in Medicare
A long service driver for a large manufacturing company was pushing a cart for loading and unloading products when he injured his neck, back and right shoulder. He was treated with physical therapy, injections for pain and nerve blocks. When these treatments did not resolve his pain issues, our client underwent an anterior cervical dissection with fusion at C6-7. When his pain continued after surgery, he was referred to pain management. Vic Alexander settled the claim through mediation for $120,000 plus a Medicare set aside of $90,000.